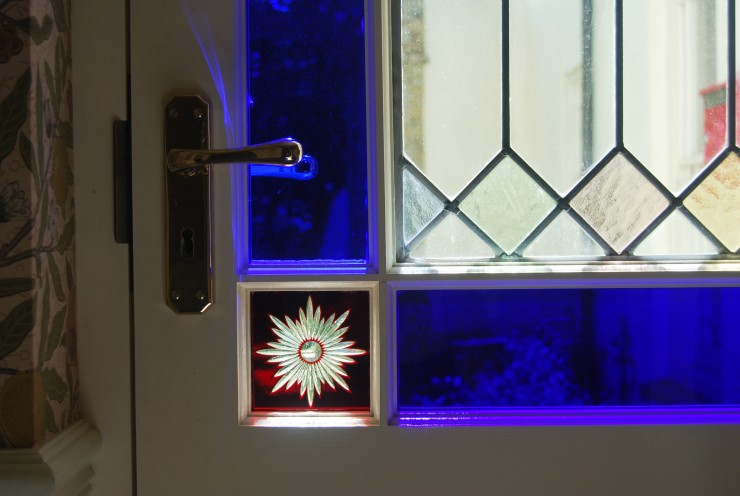 About
Click though our gallery of images (left) to see inside Church View Cottage at Rame Rectory
Church View Cottage at The Old Rectory is in the tranquil setting of the small, quiet hamlet of Rame, just opposite the ancient Church of St Germanus. Originally part of The Old Rectory, but divided in the 1950's the properties have been owned by us since 2010. Church View Cottage has now been fully restored and provides beautiful, self-catering accommodation for six.
Church View Cottage has been modernised in a very sensitive nature and it now sleeps six in three double bedded rooms. Upstairs, along with the three bedrooms, there is a shower room and a bathroom, each with WC and hand washbasin. Downstairs there is a well equipped kitchen / dining room. The sitting room is a real gem, originally believed to be the church meeting room, this is a lovely large, light, airy space where you can sit and reflect, light a roaring log fire in the stove or just have fun with your friends and family. All firewood is free! The house is extremely comfortable and spacious for six. We pride ourselves in having created a house where we would like to stay, both in appearance and comfort.
Outside is a beautiful garden, front and back, where you can sit in one of the many areas we have created for you to be able to enjoy the peacefulness of this very special place. The two properties sit jointly on about four acres of land. Our productive gardens are nearby and depending on the time of year we can offer our guests anything from tomatoes to asparagus. We also have an orchard from which we produce apple juice and cider. We pride ourselves on using no pesticides on our plants and trees and no additives or sulphites to our juice and cider. When collecting and pressing is taking place we are more than happy for our guests to get involved – of course, payment is always in juice or cider!
We, Adrian & Louise, live next door, with our two lovely, friendly, Border Collies. You can get to know us as much, or as little, as you desire! The layout of the gardens and land allow you to enjoy privacy or to have a wander around the orchard and discover other areas as you wish.
Bookings and Enquiries
Click to email Or Call: 07967 399494