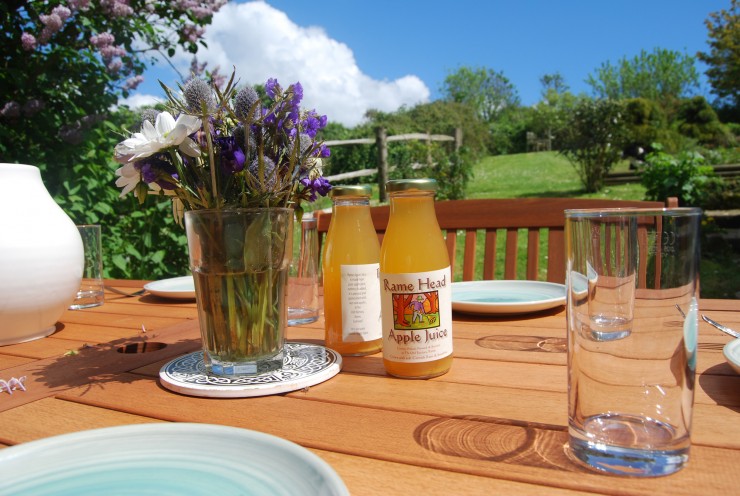 Apple Juice
Rame Head Cider & Rame Head Apple Juice
We make Rame Head Cider and Rame Head Apple Juice, from apples gathered from our own orchard at The Old Rectory, Rame. We have 17 mature trees and in 2015 planted 222 new trees, grafted from the original 17, mainly old Cornish varieties.
We gather, wash and crush the fruit, then press out the juice into barrels for cider, or into bottles for apple juice. The juice in the barrels is sealed with an air lock and left to ferment for six months, while the juice in the bottles is pasteurised and ready to sell straight away as apple juice.
It is all made here, by the two of us at The Old Rectory, Rame. Nothing is added to the juice or the cider, both are completely natural and delicious!