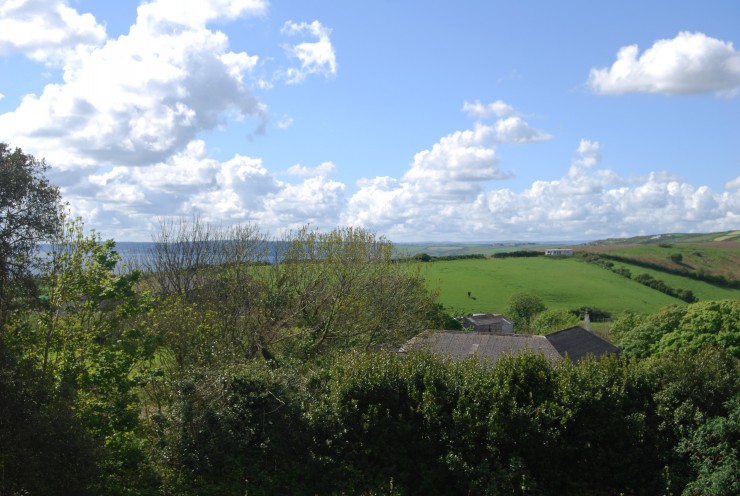 Bird watchers
Twitchers!!
The Rame Peninsula is a stunningly unspoilt and overlooked corner of East Cornwall that offers up a great selection of native and rare birds.
In 1998, for example, a Red-Flanked Bluetail took up residence in the churchyard for over a week, only to be joined by a Chimney Swift. Wilsons, Yellow-Browed and Pallas Warblers have all been seen in the trees around The Old Rectory. The area is also great for Raptors, especially in Autumn, with Hobby, Merlin, Peregrine, Hen and Marsh Harrier and Short Eared Owls all passing through, as well as Short-Toed Lark, Tawny Pipit, Ortolan Bunting, Woodchat Strike, Turtle Dove, Little Owl and Corncrake.
The nearby nature reserve at Penlee Battery is an absolutely excellent site, where most of the common migrants and natives can be found and past rarities include Roller, Hoopoe and Golden Oriole. Following the coast path down to Rame Head look out for Ravens and Peregrines circling the cliffs, with Gannets, Gulls, Fulmar and Manx Shearwater further out to sea. Polhawn Cove is particularly worth checking in a southerly or easterly wind, where Ring Ouzel, Stonechat, Yellowhammer and Dartford Warbler are all regular visitors.
Taken from the Cornwall Guide to Birdwatching.
'One of our regular birdwatchers has told us more than once that we have the most important garden in the South West for birds…..!! All of our regular bird watchers were extremely happy to hear that we've made a large pond in The Rectory garden.'